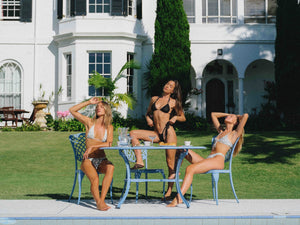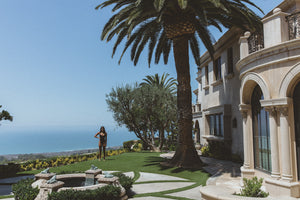 What are tan-through bikinis?
Experience our unique, tan-through bikinis at True Tone Swim, where we employ advanced tanthrough technology. Our techno-fabric selectively allows tanning UV-A Rays to permeate, giving you a natural tanthru effect. These unique, thin, elegant, stretchy, breathable, and tan-through swimwear options are more than just beach attire - they're a lifestyle.
Benefits of tan-through bikinis
True Tone Swimwear Bikinis are developed to be soft, stretchy and flattering, while letting in desired tanning UV-A rays aiding creativity, healthy libido & sexual energy.
1. Unmatched Comfort with Tanthrough Swimwear:
True Tone's tanthrough swimwear is developed with the finest techno-fabric, ensuring softness and stretchability for the ultimate in comfort.
2. Flattering Designs of Truetone Swimwear:
Our swimwear designs are not only stylish but also designed to be universally flattering. They enhance your natural silhouette while adding a unique touch to your beach look.
3. Healthy Tanning with Tanthrough Bikinis:
Our truetone tanthrough bikinis let in the desired tanning UV-A rays, promoting a natural, even tan and allowing you to enjoy sunbathing to its fullest.
4. Boosted Sexual Energy through Tanthrough Swimwear:
Exposure to UV-A rays has been linked to a healthy libido and sexual energy. Our tanthrough swimwear encourages a healthy and balanced lifestyle.
5. Optimal Breathability of Tanthrough Bikinis:
Our tanthrough bikinis are breathable, ensuring you stay cool and comfortable even during hot summer days.